Waste
Management
System
Chemishield is the world's easiest-to-use Cloud Based Waste Management system that helps you manage your hazardous waste, from disposal to the first collection, with a two-step verification process.
Manage your site or facility with ease and full visibility.
Ease of Management
Chemishield is easy to use and verify, with a two-step verification process that helps you maintain full control over your facility. You'll also have access to our world-class customer support team who will help you set up your account in no time.
Compliance with
International Standards
Chemishield complies with the international standards for waste management, so you can be confident that you're always on the safe side.
Safe Disposal of
Hazardous Waste
Dealing with hazardous waste can be an unsafe affair but Chemishield takes care of it all: from disposal to first collection. Confidently dispose of incompatible liquid and solid waste through customisable software, segregating waste type, allocating the correct waste container, stream and location.
A Suite Of Waste
Management Solutions
Chemishield is a SaaS waste management system that prevents the mixing of incompatible waste, making sites and facilities safer, greener, compliant and efficient.

Safer
Greener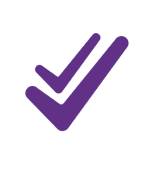 Compliant

Efficient
How
Chemishield
Works:
Select the type and quantity of waste for disposal
Chemishield identifies the correct waste stream
Scan the QR code to confirm the correct waste stream
Scan the QR code to confirm the correct waste stream
Disposal Operator is sent a real-time notification
Waste is collected and removed from site
Packed Full With Great Features
To Transform Your Waste
Disposal Process
2 Step Validation
CLP Compliant Labelling
Searchable Audit Log
Powerful Reporting
Role Based Access
Real Time Notifications
Better For The Environment
Hosted In The Cloud
Trusted By Industry Giants
We've helped some of the world's largest companies stay compliant and save money on their waste disposal. In the three years Chemishield has been in operation at a multinational pharmaceutical organisation, the effects have been outstanding.
Read Our Case Study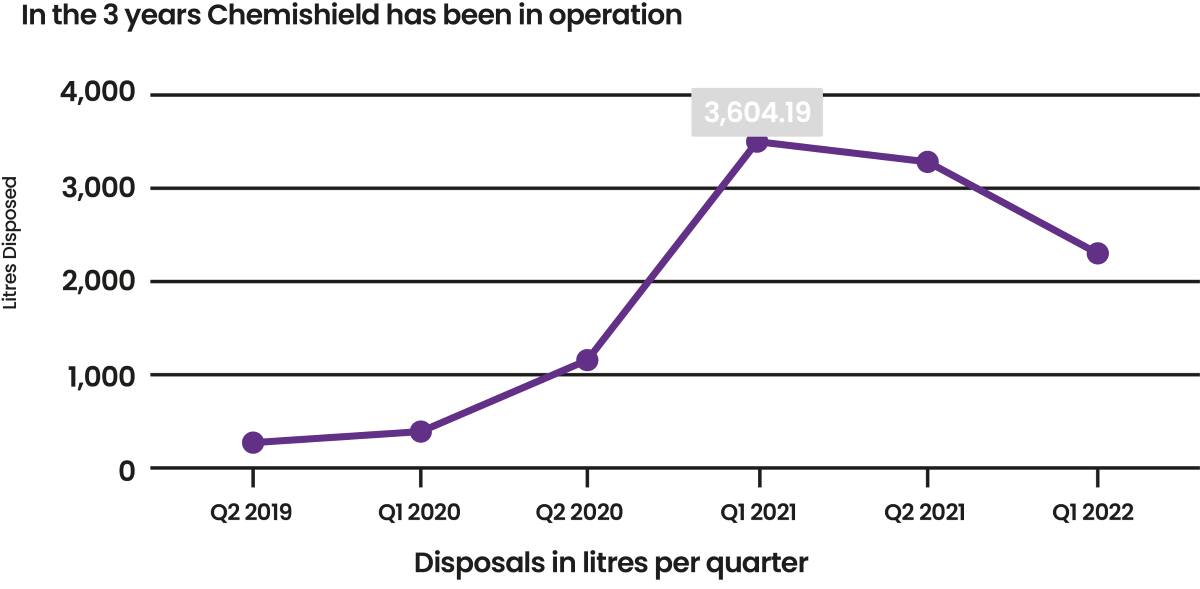 82
Average Disposal Time
(seconds)
5
Average Disposal Time
Without Chemishield (minutes)
172.8
Disposal Time A Year
(hours)
632.3
Disposal Time A Year
Without Chemishield (hours)
* Calculations based on 7587 disposals that were recorded in 2021
Time saved using Chemishield
Disposal time is 27% of what it normally is and the need for bottles reduced by 52% They also reduced their disposal costs by confidently and correctly disposing to the drain, rather than a bottle. You can trust Chemishield to provide the best management solution on the market.
Success Stories Globally
120000
Litres Disposed Of
Impactful Key Benefits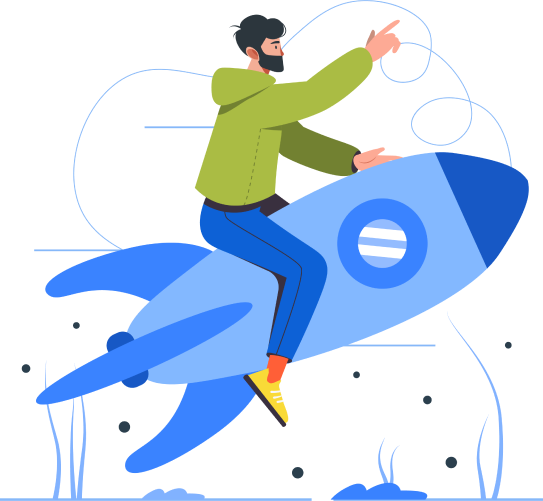 No Accidents
Improved Disposal Times
Improved Bottle Management
Improved Disposal Costs
Regulatory Compliance
Simplify the waste process
Easy to follow navigator
Designed by Industry Experts
Actionable insights
Adhere to Regulatory Compliance & Risk assessments
Gain control, power and visibility over your organisation
Visualise your position with Intuitive dashboards
Comprehensive & intelligent reporting
Review Waste Processes
Save unlimited favourites & Store information
Audit trail - create monitor and maintain records
Easily analyse effectiveness of existing waste management
Customisable views and access rights
Make unlimited disposals, with unlimited users
Industries We Serve
A Waste Software That Does It All
Chemishield is a revolutionary waste management software that prevents the hazards of improper disposal. Our goal is to offer a real solution to waste disposal headaches by eliminating your facility of waste in a safer, greener, compliant and efficient way. Because of Chemishield you can be assured of regulatory compliance throughout your organisation.
SEE FOR YOURSELF HOW WE ARE TRANSFORMING WASTE DISPOSAL
Access A Live Or Pre-Recorded Demo