Automotive Waste
Management
System
A World Class Solution For Automotive Professionals
Simplify Complex and Hazardous Liquid & Solid Waste Streams with a Powerful Automotive Waste Management Software. Fully Reform Your Waste Process Intelligently, Efficiently and Sustainably. With Customisable, Enhanced Features. Achieve Operational Excellence and Organisational Control.
Do you manage a lot of waste?
Chemishield helps you manage your automotive waste more efficiently, so you can get back to what matters.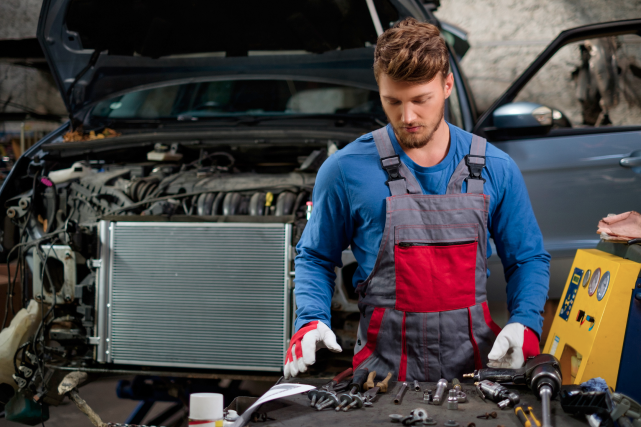 Automotive Waste Management Software
Chemishield provides a solution for every step in the automotive waste management process. From disposal to tracking, data analytics, and compliance, our software can help you confidently meet your regulatory obligations.
Our Intuitive System Sets Us Apart From The Competition
Our Features At A Glance

Simplified System
With Chemishield software on the cloud, liquid and solid waste are all handled through a easy to use system

Audit Friendly
Through Chemishield's built-in audit trails and customizable reports, you'll be able to rest assured knowing that your data is secure and compliant with regulations

Enhanced Features
With Chemishield's premium features, you can have access to a complete suite of tools that provide more functionality than competitors at a fraction of the price

Powerful Reporting
Drill down on your waste trends for insightful reports better decision making and organisational improvements

Two Step Verification
Eliminate errors completely with our fool-proof verification system preventing all disposal accidents

Varying User Access
Easily control user access for managers, technicians and disposal operators
About
Automotive
Hazardous
Waste
The automotive industry is a major contributor to hazardous waste, with the EPA estimating that approximately 60% of all hazardous waste in the United States is generated by this industry. The EPA has put together a list of regulations for the automotive industry to follow, including those on hazardous waste management. This includes such things as how long you should keep records, how to label containers and how to dispose of materials. In order to comply with these regulations, automotive companies need an effective waste management system in place. This system should be tailored to their specific needs and include such things as hazardous waste handling training for employees and an emergency spill plan for when accidents happen.
Through its SaaS software, Chemishield aims to make the automotive disposal process of incompatible hazardous waste safer, greener, compliant and efficient. Chemishield specialises in hazardous waste management system software that provides end to end management and helps companies comply with EHS regulations. Our cloud-based software helps the automotive industry and recyclers comply with EPA and local management regulations. It features detailed data tracking, disposal notifications, audit reports, and our unique two step validation.
How Can Chemishield Help Your Automotive Waste Disposal
Reduce Usage, Storage and Disposal Costs
Eliminate Costly Accidents
At Chemishield, we understand that automotive businesses must adhere to many regulations relating to the usage, storage and disposal of waste generated. The various business operations to maintain a safe workplace, preserve the environment and avoid hefty fines.
The consequences to inadequate automotive waste disposal is damage to humans, wildlife along with hefty fines, workplace accidents and buildings.
Chemishield Auto Waste
Management is suitable for:
Mechanics
Car dealers
Motor Businesses
Collision Centres
Circular Industry
Recycling Centres
Waste Types Generated From The Automotive Industry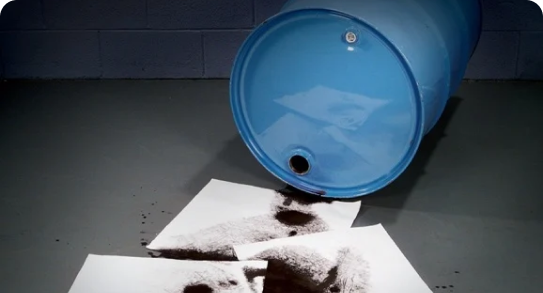 Liquid Waste
Acids & Alkalis
Asbestos
Engine Oil
Transmission fluid
Power steering fluid
Windshield wiper solution
Brake fluid
Solvents
Chemicals
Sludges
Automotive paint waste disposal
Resins
Powers & adhesives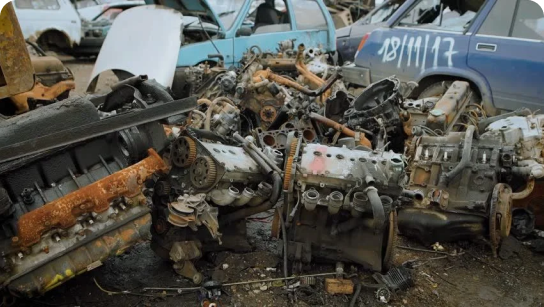 Solid Waste
Asbestos
Car battery waste disposal
Tire Waste
Antifreeze
Tires
Scrap metal
Contaminated cloths
Aerosols
Spill kits
Filter cakes
Flammable solids
Fluorescent tubes
Oil/Solvent contaminated materials
Oil filters
WEEE
Managing Your Automotive Waste Is Now Quite Simple
Select the type and quantity of waste for disposal
Chemishield identifies the correct waste stream
Scan the QR code to confirm the correct waste stream
Scan the QR code to confirm the correct waste stream
Disposal Operator is sent a real-time notification
Waste is collected and removed from site
What To Expect From Working With Chemishield

Disposal Safety Guaranteed

Intuitive Software

Reduced Costs & Time

Improved Efficiency

Customer Service

Peace of Mind
SEE FOR YOURSELF HOW WE ARE TRANSFORMING WASTE DISPOSAL
Access A Live Or Pre-Recorded Demo